Apple Watch Band Genuine Leather Cuff Strap 38/40mm 42/44mm Series 1 2 3 4 5 6
Apple Watch Band Genuine Leather Cuff Strap 38/40mm 42/44mm Series 1 2 3 4 5 6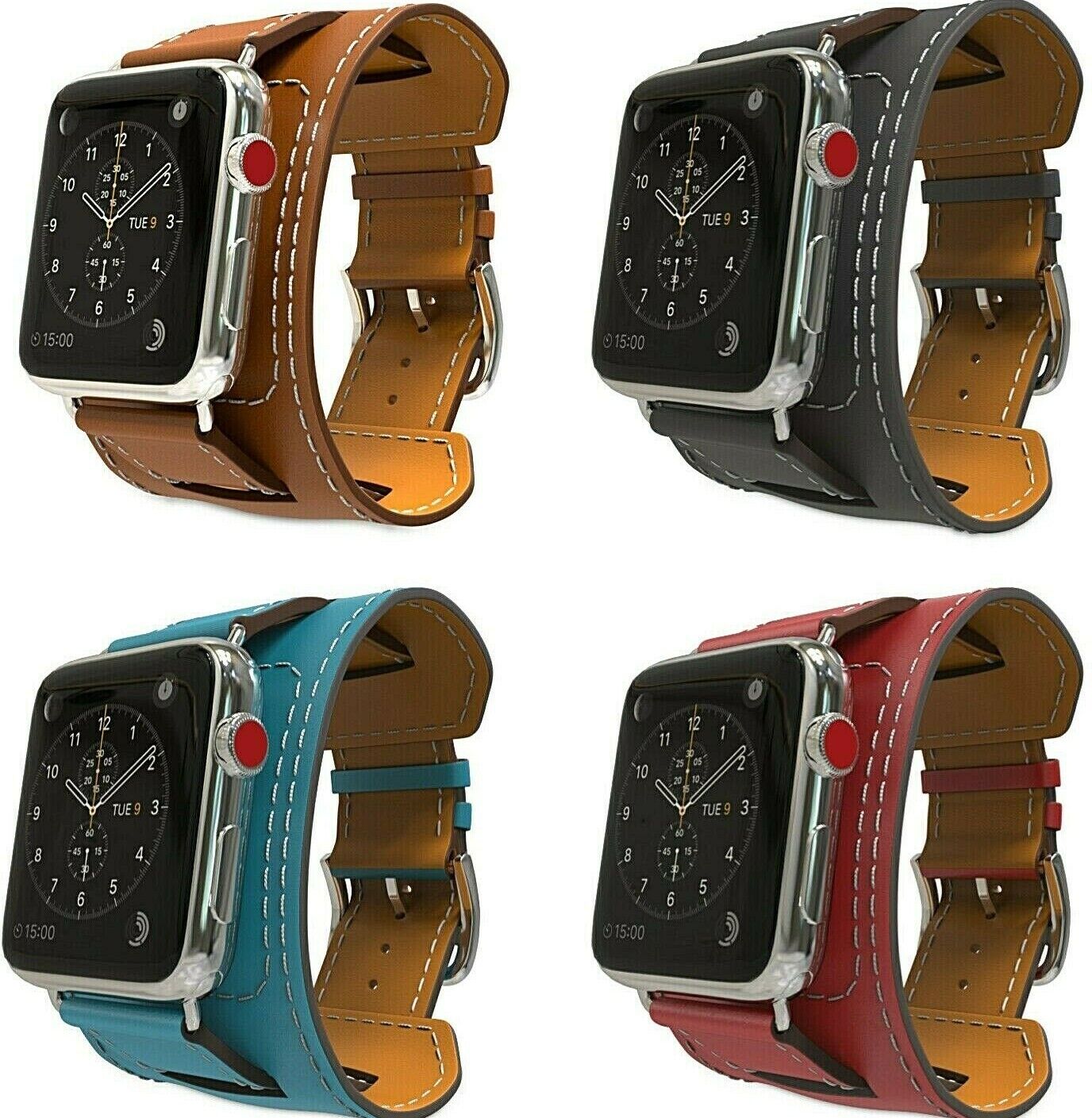 Apple Watch Series 4 model 38/40mm and 42/44mm is backward compatible with 1 2 3 Series
Cuff Strap can be removed to use only the thinner center Band
8 Hole adjustable band size
Stainless steel adapter and link hardware
Easy to apply, remove, and keep clean
Feature: 
Ingenious design and finely worked modern Cuff leather are adapted to allow the heart rate sensor to stay in contact with the wrist. 
Unique design, practical and beautiful, with Apple strap, make your strap is more elegant and delicate. 
Low profile luxury design, graceful and smooth soft touch feeling. 
Highlights: 
Refined surface finish process, smooth, soft & comfortable touch feeling. 
Trusted double folding clasp ensures the safety & beauty, easily take on/remove. 
Low profile luxury design, unique, graceful & smooth soft touch feeling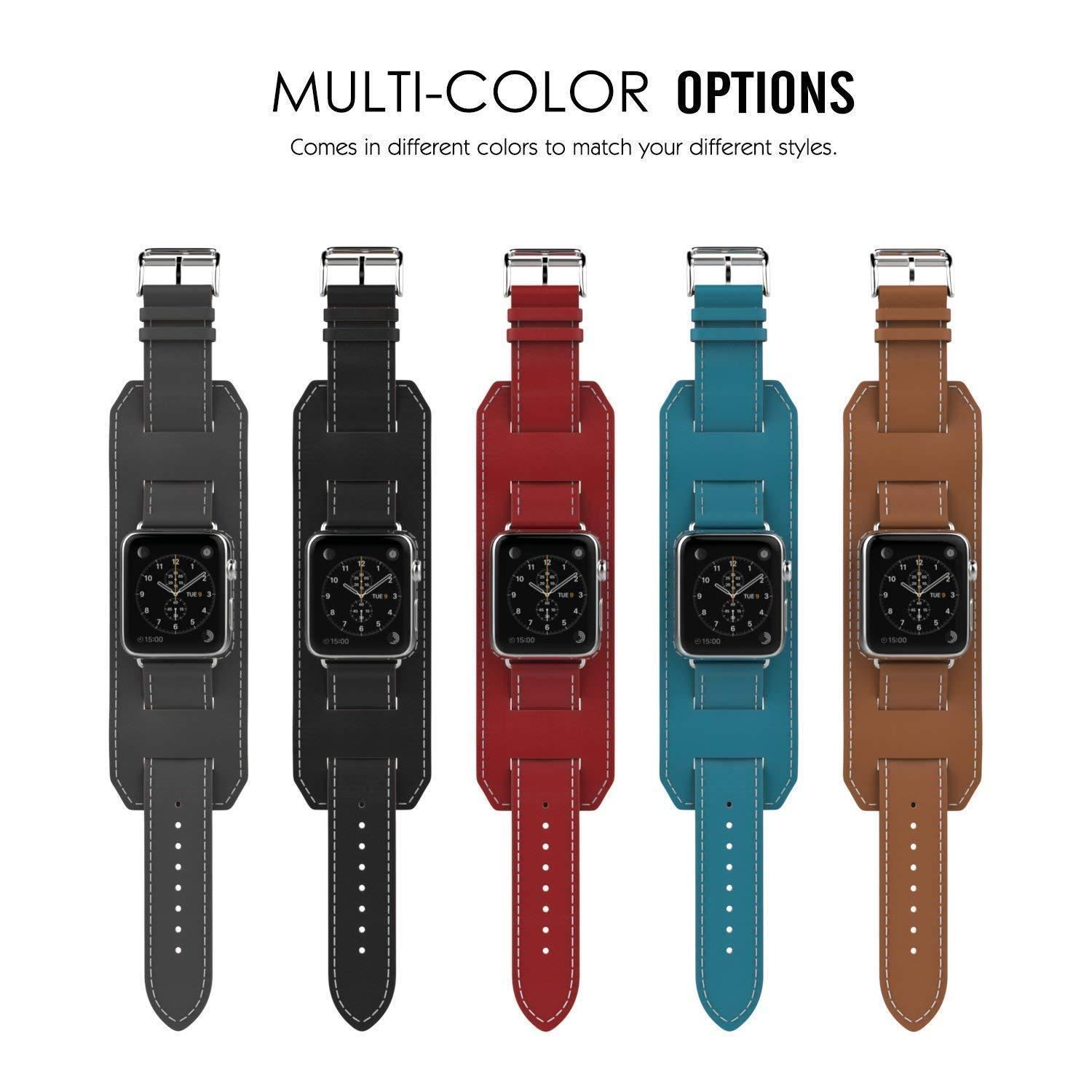 You'll Also Love These