Trailer Hitch Folding Wheelchair Scooter Carrier Disability Rack w/ Loading Ramp
Trailer Hitch Folding Wheelchair Scooter Carrier Disability Rack w/ Loading Ramp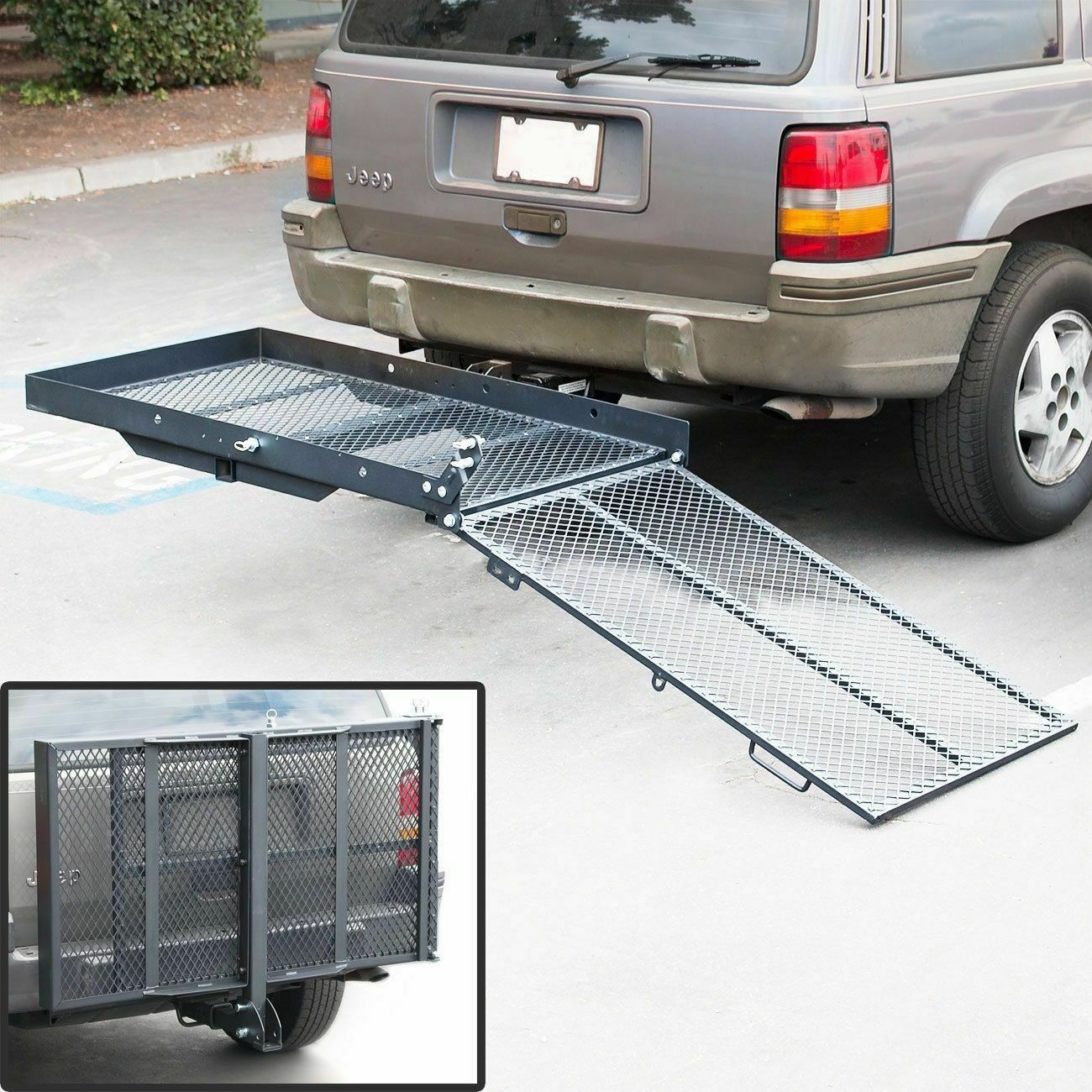 Description 
This wheelchair carrier is made for easy loading and transporting of your wheelchair, scooter, or other similar items. 
It can be used as a carrier and a ramp; simply attach it to your hitch.
Tie-down straps can be hooked onto any of the tie-down holes featured on the ramp sides. Handle on the ramp for easy folding and unfolding.
The wheelchair carrier features an integrated ramp that folds up and out into 3 different positions:
1) Closed flat: The first position keeps the ramp folded flat to the carrier surface and held down with a spring pull pin. The folded flat position is to keep the ramp self stored and secured when the carrier is folded up.
2) Open flat: The second ramp position allows the ramp to stand up straight when a mobility device is on the carrier. The ramp is held vertically in place with a spring pull pin. 
3) Open L-shape: The last position is the ramp unfolded. This position allows for scooters or power wheelchairs to be pushed or driven up the ramp.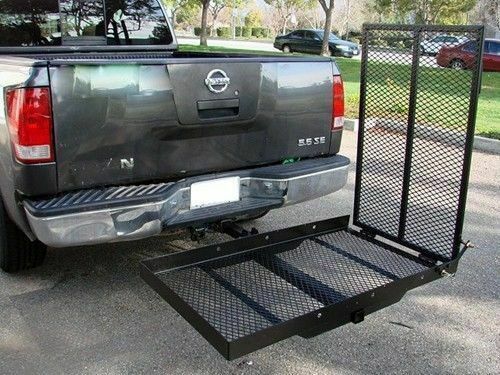 Features
Heavy-duty steel construction and internal spring-loaded pull locks
Durable black powder-coated finish
3-position carrier (closed flat, open L-shape & open flat)
Can also be locked flat when not in use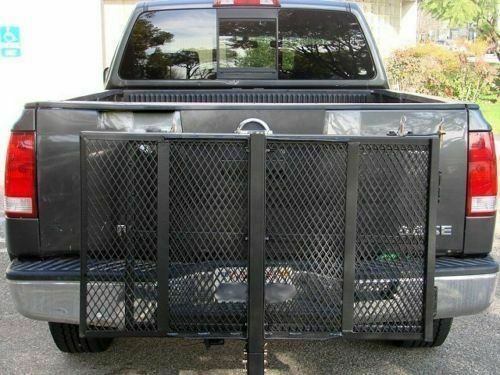 Specifications
Material: Steel
Color: Black
Loading Capacity:  Up to 400 Lbs
Total weight of carrier: 71 Lbs
Overall Size(Upright): 46.85'' X 26.38'' X 38.74"
Platform dimensions: 46.85" X 26.38"
Length of the ramp when expended: 42" 
Weight of Ramp (gate): 16 Lbs
Fitment
Fits all 2" Receiver, hitch class III or IV
Package included
Scooter Carrier with Hardware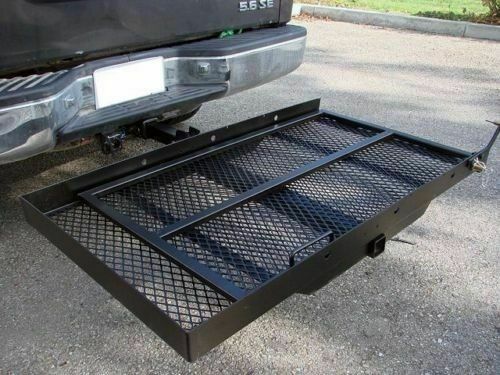 Note:
Mobility devices are not to be occupied when loading, unloading, or on the carrier! Never exceed the rated capacities of your hitch.