Universal Knife Block Stainless Steel Kitchen Knife Holder Countertop Storage
Universal Knife Block Stainless Steel Kitchen Knife Holder Countertop Storage
The new design Knife holder features a functional and compact design. Saves precious counter space during food preparation and leaves extra room for kitchen utensils and accessories. Parallel slots separate the knife edges so that the knives won't touch each other. No potential risk of damaging the knife edges in the knife block.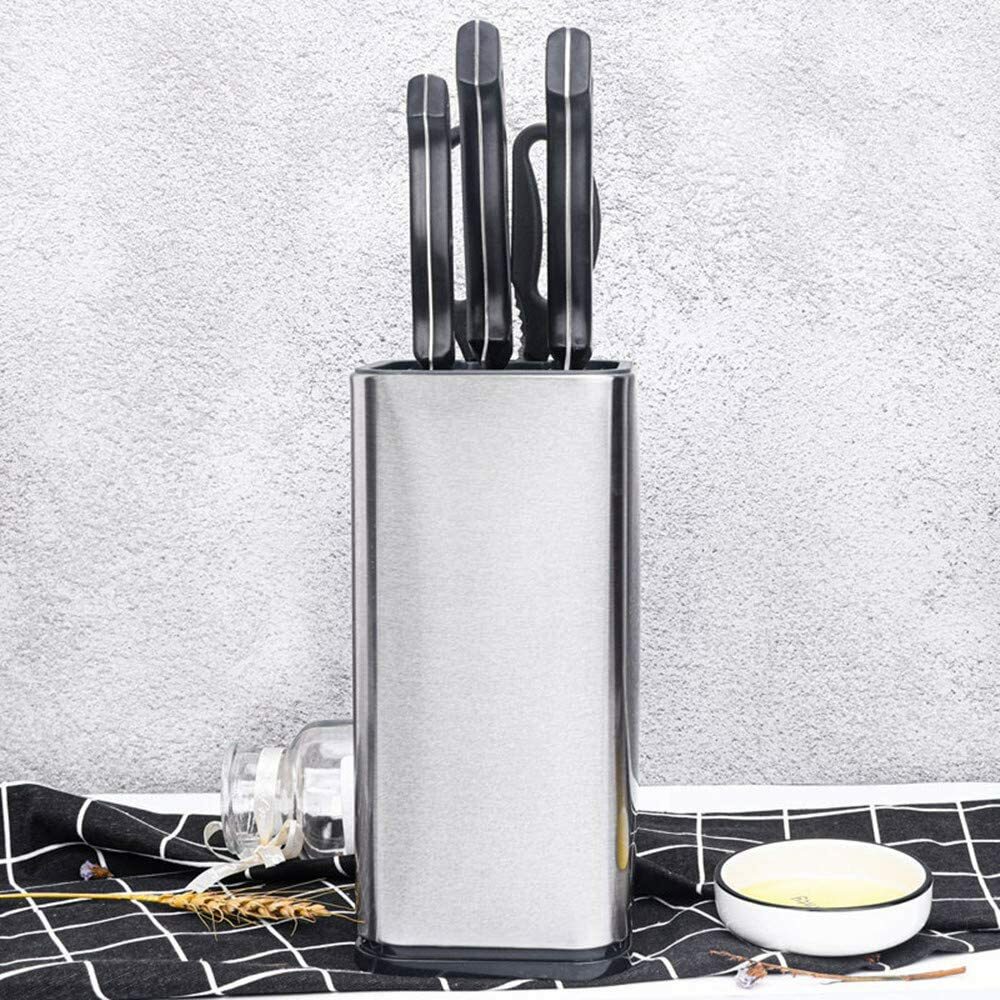 Made of food-grade 304 stainless steel. In the kitchen, where water and ingredients are often contacted with it, a practical stainless steel knife holder is necessary. It will last for a long time and no need to spend much time or money on it.
The knife holder is 23cm x10cmx10cm (9''× 4'' × 4''), 14 slots   1 extra slot for knife sharpener rod and kitchen scissors. Fitting the knives with length up to 21cm(8.25''), such as Chef Knife, Santoku knife, Bread Knife, Utility Knife, Slicing Knife, paring knife, Steak Knife, etc.
The cooking utensils holder is 17cm x10cmx10cm (6.7''× 4'' × 4''),  Great for storing medium-sized utensils: spatulas, spoons, tongs, whisks and more suitable for storing and keeping your favorite cooking utensils accessible on the counter-top
At the bottom of the Knife Holder and Utensils holder, there are drain holes. This helps Draining the water after you have just washed your knives. Simply wipe down the stainless steel surface or rubberized lining to keep your knife block clean.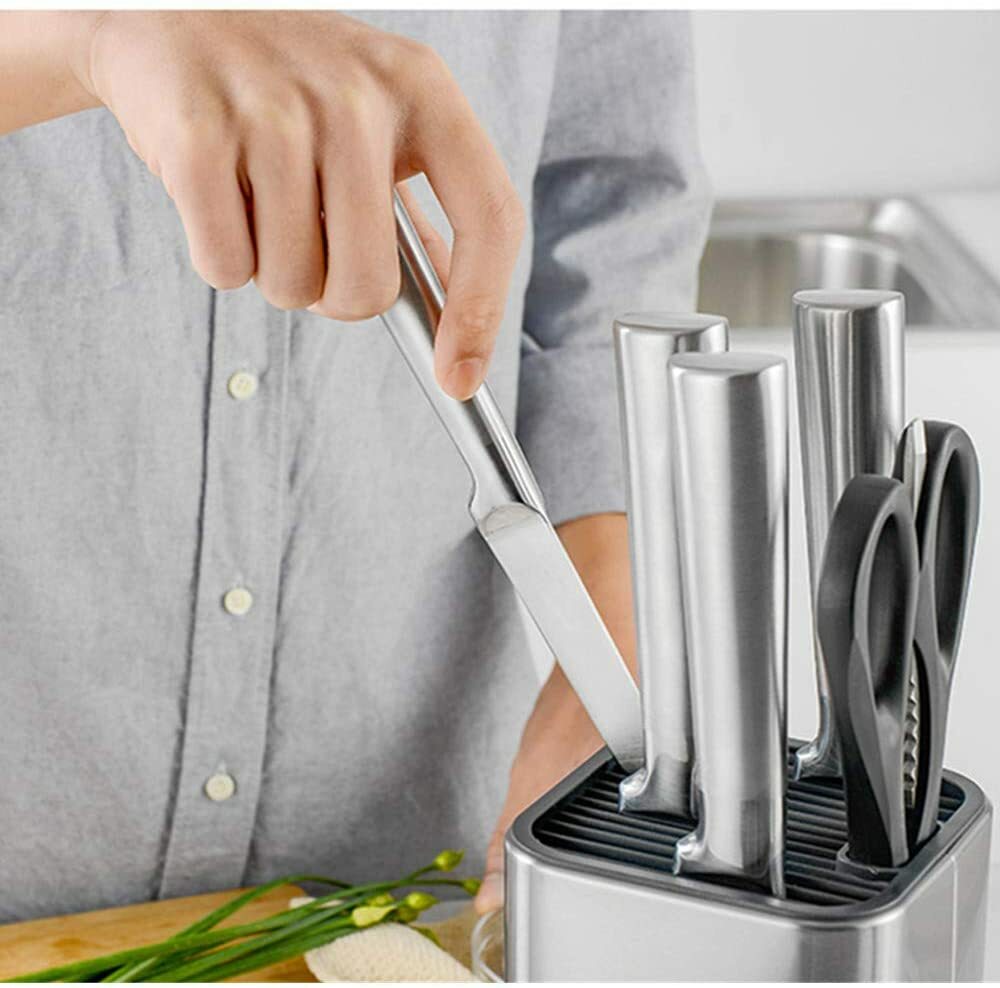 You'll Also Love These